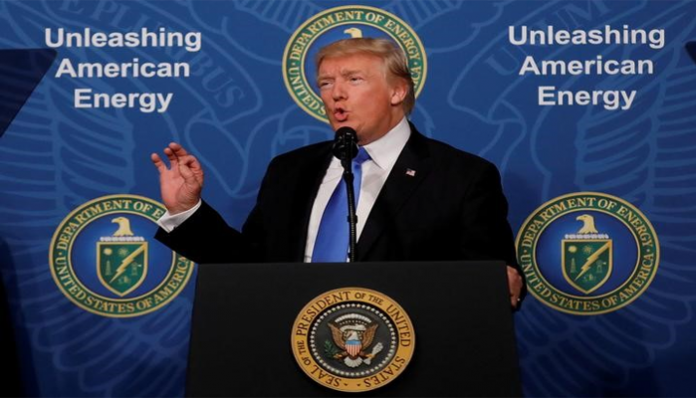 US President Donald Trump has urged Republican US senators to repeal Obamacare immediately and think about replacing it later.
Trump urged the Republicans to kill Obamacare immediately if they cannot agree on a new health care plan as replacement.
Republican efforts to forge a deal were complicated on Thursday by a Congressional Budget Office report that said the Senate proposal would cut spending on government Medicaid for the poor by 35 percent come 2036.
"If Republican Senators are unable to pass what they are working on now, they should immediately REPEAL, and then REPLACE at a later date!" Trump wrote in an early morning Twitter post.