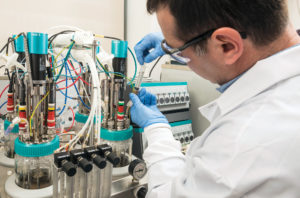 Some of United States' largest technology firms have pledged up to $300 million in support of computer science education. The commitment made on Tuesday in partnership with the Trump administration will see to it that more students get computer science education as they prepare for their careers.
The White House has recently committed to directing federal funds to aid in teacher training education. Similarly, the resources will help revive science, engineering, and math in education facilities around the nation. Earlier on Monday, President Trump instructed the Department of Education to set aside $200 million in grant money that will go into computer science training.
However, the partnerships come at a time when the Congress is criticizing the Silicon Valley firms. The members of Congress are moving towards introducing more regulations toward the tech industry. Contrary to corporate abuse allegations, several of the companies involved have recently begun to support computer science education in schools.
Programming as a basic Skill
They acknowledge that general computer training is not enough and that more intensive programming is necessary for schools. This is expected to put the United States ahead of competition from other countries that are making similar steps in computer science education.
As programming classes grow in number, the companies reported that having their technology in schools and classrooms will help them market their technology and provide a deeper understanding of what the software does. The donated money, the technology, and volunteers sent to the schools are the only sure way to supplement the efforts of the schools in computer education.
Nearly half the schools from kindergarten to 12th grade that are going to receive the donations have no computer science education. The situation spirals when rural areas are factored in.
The funds pledged will be released over a period of five years. Global tech firms like Facebook, Google, Microsoft, and Salesforce are all contributing $50million each. Another firm, Lockheed Martin, pledged $25 million. Similarly, Accenture, General Motors, and Plurasight have all committed to contributing $10 million each to the partnership.
More Donations
In addition to that, some of the companies are set to donate software and other technology as part of the support to the program. Mr. Trump's daughter, Ivanka Trump, who has been working on the program for over two months now, said $500 million was going to be added to the project that will see the gap in the schools filled.
Computer science education can easily be seen as a stepping stone to land employment in the prestigious Silicon Valley. Today, computer science is a fundamental skill in every industry. Besides, it is a skill that will make life the corporate life easier for the young people in the United States as they enter the job market.