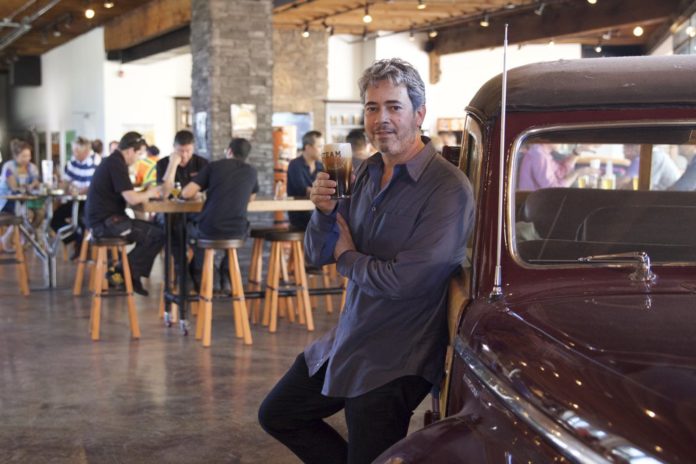 Achievement at the highest level of competition for craft beers gives Canadians brewers 24 reasons to take pride in their accomplishments. The U.S. Open Beer Championship invited brewers from all corners of the world to enter their best beers, and they came from Australia and Vietnam, Belgium and Venezuela to compete for top prizes. An Ontario brewery scored well enough to earn a place in the top 10.
Competing on an International Level
The Championship welcomes award-winning home brewers and professional breweries in late June and announces winners in July. As a rare opportunity for homebrewers to compete against professionals, the event offers a path to recognition for all participants. In operation since 2009 as an innovative brewmaster's idea, the competition awards beer stein-shaped medals to 1st, 2nd and 3rd place winners.
Finding Success at the Open
The success of Canadian breweries in taking home 24 medals stands out as an exceptional achievement. The 6,000 entries in more than 100 styles presented a stiff challenge, and the Canadian brewers met it. Cameron's Brewing, the pride of Oakville, Ontario, received accolades as a winner in the Top 10 Breweries of 2017. The outstanding achievements by Cameron's included winning a medal in four other specialized categories at Open. The gold medal went to the brewery for its One-Eyed Grouse, and its Captain's Log Lager won a silver medal. With appreciation for the recognition, a spokesman for Cameron's said that it accepted the honor with pride. The Ontario brewer who placed in the top ranks had an opportunity to share recognition with one from Quebec who won two medals and with another from B.C. who proudly claimed one medal. Another winner of a gold medal was the Belgh Brasse brewery of Amos, Quebec. Its La Bittt à Tibi Amos Lager took one of the competition's top prizes and backed it up by winning a bronze medal for its Mons Blonde d'Abbaye. Victoria, B.C. sent its winning representative, Lighthouse Brewing Company, to the competition, and it brought home a gold medal for Race Rocks Ale.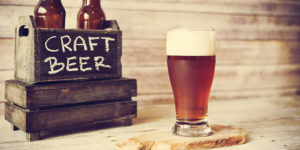 Envisioning a Dream
Eli Gershkovitch may have taken a different path to becoming a brewery owner, but he followed one that let him realize a dream. His interest in law led to his graduation as a lawyer. With a plan to travel to Europe before settling into a legal practice, he made a decision while there that changed his life. At a Belgian pub with his friends, Eli Gershkovitch knew with the first sip of beer that he had found his goal in life. He decided to become a brewmaster and to own a brewery, and his determination never wavered on the way to realizing his dream and working hard to make it come true.
Meeting Challenges
Creating Steamworks Brewery was not easy, but Eli Gershkovitch took notice of fortuitous events along the way that turned things in his favor. The building that he selected as the site of his future business was an old structure that contained steam pipes that were ideal for providing the power that he needed. It was only appropriate to name his business for them, and Steamworks Brewery began to take shape. A legal battle with Granville Island Brewing took seven years to resolve, but Canadian authorities awarded him the registered trademark for Cascadia beer. Eli Gershkovitch saw the beginning of his dream materialize in 1995 when he opened his long-imagined Steamworks Brew Pub. His long-range plan allowed him to assume a pace that let him grow and expand to meet demand and not before. In his Gastown location, he has slowly developed both the space and the seating capacity of his establishment.
Starting to Expand
Satisfied with the original 184 seats at the pub, Eli Gershkovitch responded to demand by increasing seating capacity to 754. Over time, he acquired space at an adjacent location to house his Rogue Kitchen and Wetbar. As a civic-minded citizen of the community, he used his status as an anchor tenant in the area to help create an atmosphere that appeals to a hip clientele (VancouverFoodster). Eli Gershkovitch chose a practical expansion plan that allowed him to remain consistent with his desire to grow "piece by piece," he said. It was an integral part of his preparation for a major step in 2013. A full-scale brewery with the capacity of producing 40,000 hectolitres now replaces the tiny pub that produced a maximum of 2,000 hectolitres.
Finding Fulfillment
As the fulfillment of a long-held dream, his enterprises' revenues are experiencing an increase of 50 percent. Some factors that contribute to it include sales in several provinces in Canada and 14 states as part of a worldwide market. Customers in Italy, Switzerland, Hong Kong, Austria, and Germany can enjoy the delicious craft beer that is the original creation of Eli Gershkovitch. As the owner of a fruitful business, he admits that it is entirely different from running "a brewpub." He retains faith in his theory that choosing to become big or stay small is an option that faces owners. For Eli Gershkovitch, "the middle ground is very treacherous." He has successfully navigated a path that does not lead to growth just for the sake of growing, he contends.
Exercising Control
The management that Eli Gershkovitch exercises over his company with neither shareholders nor a board of directors allowed him to have no-growth years. He considers his freedom to run the business the way that he wants as "the beauty" of the operation. Eli Gershkovitch had an architect for a partner in the early years, but he bought him out after only two years into the process.
Earning Praise
Experts in the brewing industry commend Eli Gershkovitch for sticking to his original business concept since its start in 1995. The nature of the enterprise allows owners the opportunity to observe customers' reactions and make any necessary adjustments. As a hands-on owner, he enjoys actively participating in the construction aspects of the business as well as its day-to-day operation. He draws energy from taking part in product branding and in developing concepts for new products. The varied functions that Eli Gershkovitch performs keep his interest high, and he especially enjoys his role as the chief creative officer.
More about Eli Gershkovitch on LinkedIn