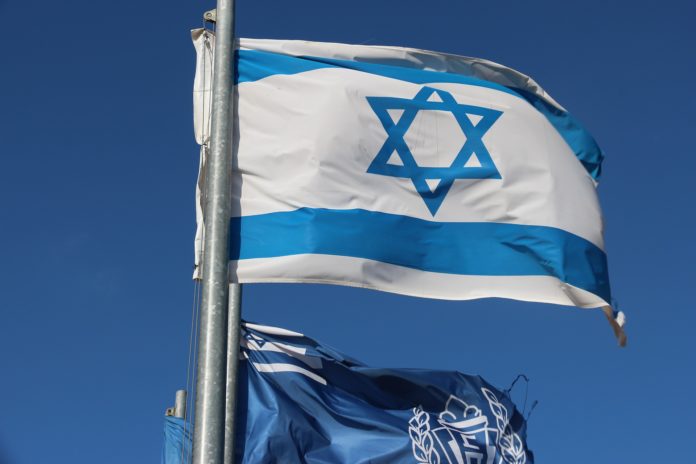 The diary of any diplomat contains a fairly predictable array of engagements. The dinners and cocktail parties of the diplomatic circuit, political and geopolitical briefings, academic roundtables, and trade and business consultations. But for Daniel Taub, Israel's ambassador to the United Kingdom, diplomatic life included a separate set of events and engagements, revolving around the Jewish calendar and religious practices.
"Israel was founded as a Jewish homeland" explains Taub. "and while my job is to represent every one of Israel's citizens, Jewish or not, many people expect and want their engagement with Israel to reflect something of the Jewish experience."
For Taub, the Jewish calendar has provided a variety of opportunities for outreach and engagement based around Jewish tradition. His first foray into merging faith and diplomacy was at Christmas, or more accurately Hanukkah time. Hanukah recalls the tensions between the ancient Israelites and the ancient Greeks who tried to impose Hellenistic ideals throughout the Greek empire. "I approached my friend the Greek ambassador" says Taub, "and explained that this festival commemorated the interface between ancient Greek and Jewish cultures. I suggested that we organize an event in which Greek and Jewish historians would discuss what happened then and its implications for today".
The event, which started with Hanukkah candle-lighting and included Greek and Israeli foods, was a great success. Since then Taub has found other festivals a fruitful ground for cooperation. The Jewish 'New year for trees' served as a basis for a joint botanical event with Kew Gardens, while the exodus of Jewish slaves at Passover provided an opportunity for a series of events focusing on contemporary situations of slavery and deprivation.
One of the most striking opportunities arose when a Jewish fast day fell during the month of Ramadan. Taub invited Jewish and Moslem leaders to break their fast together at the ambassador's residence. It was the first time many of the Moslems had been on "Israeli territory", but the occasion was surprisingly moving and open, says Taub. "There's something quite intimate about food, whether its eating or fasting. And sharing this moment together created a very special atmosphere  – quite different from a usual political or diplomatic discussion".
Not only the festivals but also the Hebrew Bible can serve as a bridge between cultures and nationalities. Taub, who has written extensively about Jewish insights from the Bible, has made it a point to reach out to Churches and share Jewish understandings of texts which both faiths cherish. Invited to address the Synod of the Church of England, Taub began his lecture by giving the attending Bishops a crash course in reading Hebrew. He then studied a number of Biblical passages showing how an understanding of the Hebrew original gives added depth and new insights to the text.
Should interfaith study and dialogue be in the diary of every diplomat? Taub's answer is, well, diplomatic: "At its root diplomacy is about connecting the peoples of two countries. To  do that it makes sense to look for the deepest and most vibrant points of connection we have. To me it seems that shared faiths and practices can help build meaningful bridges between peoples."