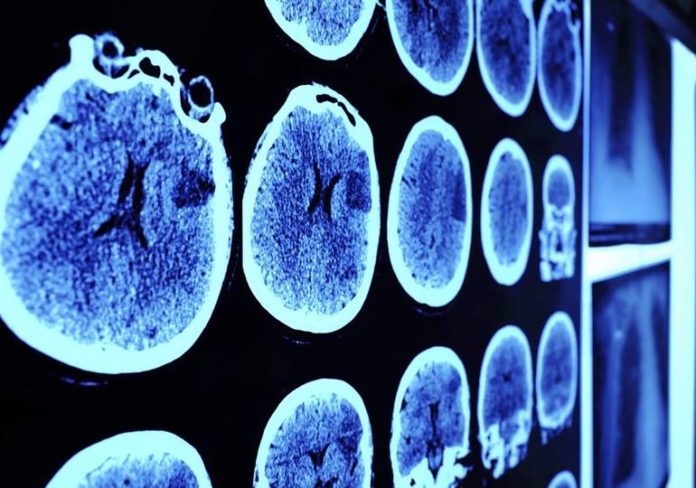 A new series of podcasts is being launched and presented by Oncotarget, the world's largest peer-reviewed research journal focused on the science of oncology. The goal of these podcasts is to increase user access to publications and research in the Oncotarget journal.  This podcast series will grant scientists and researchers augmented and convenient access to significant research and white papers, providing a deeper look at many of the research contributions and papers published on Oncotarget.
The new podcast series will focus on a variety of relevant topics in the field of oncology and beyond, and will also address related topics including aging, pathology, immunology and microbiology, cell biology, pharmacology and many other subjects that factor prominently in relation to oncology.  Listeners may subscribe to the podcast series for free by signing up through Stitcher, Blubrry, or Soundcloud.
The free subscription gains listeners audio access to many of Oncotarget's most important discoveries and findings, by way of podcasts that transmit full, unabridged readings of published white papers, live interviews as well as in-depth discussions with key contributing authors, and selected articles published on the popular Oncotarget blog.
Multiple Broadcast Streams Serve Different Listeners
The podcast series will contain multiple broadcast streams and target a variety of listeners who may have different purposes and goals.  Full readings of published papers will be provided to facilitate easier access to important content for researchers. Oncotarget will present these unabridged audio versions of many of its key research papers, transmitted in full, to provide increased convenience for the scientific community. This key content published in research papers on Oncotarget will now be available for researchers to access hands-free, meaning you can listen while driving, working, or at any time.
Another stream will showcase live, in-depth interviews and conversations with key authors whose work is featured in the Oncotarget journal. These researchers will share with listeners the most interesting, challenging, or surprising aspects of their work, as well as discussing current tendencies and trends, and forecasting future developments and advancements in their specific area of study.
A third podcast stream will be devoted to selected readings from the Oncotarget blog. Because many people are interested in learning about the latest developments in Oncology and cancer research, Oncotarget will present a blog and related podcast geared toward a more general audience to serve those who want to delve deeper into the important work being done in cancer research around the world today. These blog entry podcasts employ plain layman's language to discuss Oncotarget's coverage of top performing white papers, in order to expand the discussion on any topic and make information more widely available to different listeners.
Enhancing and Extending Oncotarget's Service
Oncotarget has earned a solid reputation as a traditional peer-reviewed scientific journal providing free online access to important research. Oncotarget publishes papers online twice weekly, and each paper may be printed if necessary.  Under the leadership of prominent scientists devoted to effective dissemination of knowledge, the journal assists all researchers who contribute to scientific developments.
Mikhail Blagosklonny, editor-in-chief at Oncotarget explains that the new podcast service is part of the company's enhanced post publication service to help readers and authors of papers to reach wider audiences with their work. He goes on to note that the mission of Oncotarget has always been "to make exceptional discoveries rapidly and widely available, eliminate borders between specialties by linking different fields of biomedical science, and foster applications of basic and clinical science." The new podcast series will provide subscribers with free access to the research published in Oncotarget, benefitting both readers and authors by expanding the dissemination of key findings in the latest cancer research and white papers on oncology.
In addition to providing a new, additional, free benefit to its readers, Oncotarget's podcast series will also benefit authors and publications seeking increased visibility in order to communicate their findings and disseminate their research to pertinent stakeholders and other potentially interested parties, such as possible investors.
Blagosklonny insists that Oncotarget provides an essential service, and that the expansion of that service to include podcast series is a natural outgrowth of what Oncotarget has already been providing for its readers and authors. In addition to publicizing research papers on Oncotarget's homepage, its social media platforms, and other public relations efforts, the new podcast service provides a new and even wider range of access for researchers and other scientists to find key journal publications.
Subscribe today to the Oncotarget podcast series and never miss an episode – sign up via Stitcher, blubrry, or Soundcloud.
About Oncotarget
Oncotarget is an online peer-reviewed biomedical journal providing free access to papers that cover important research on all aspects of oncology.  Oncotarget additionally publishes sub-sections that focus on related topics beyond the field of oncology and accepts papers for publication twice weekly. Oncotarget is a publication of Rapamycin Press, the publishing division of Impact Journals LLC.