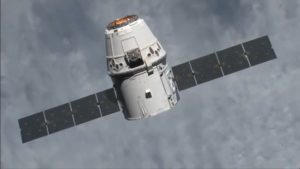 Over the past week, we saw a major push in the space industry that hinted at a future of change. SpaceX and Elon Musk essentially issued a challenge to the private sector that they were going to be the first people to make it to Mars, one of the most attractive destinations for space travel and scientific research. This directive seemingly sparked the industry, or at least made us more aware, of other companies making great pushes toward the future of space flight. It was recently announced that Blue Origin, almost serendipitously, will be resuming tests of their New Shepard suborbital vehicle. This news should be welcomed by space fanatics and tech enthusiasts alike, as it marks a return to form after more than a year of hiatus.
Blue Origin didn't make the announcement of a return to testing on their suborbital vehicle, it was instead announced by way of the NOTAM. The NOTAM, which stands for Notice to Airman, is disclosed on the FAA website. This notice revealed that Blue Origin would be closing all of the airspace above their test site from December 11th to December 14th for a period of time that ranges from 9:30 am to 4 pm EST. According to the disclosure on the website, this was done so as to, "Provide a safe environment for the rocket launch and recovery." While this is a mass of detail for what had previously been a shuttered program, it is likely all we are going to get until the launch. The FAA and their NOTAM disclosures are typically bereft of real detail. What we can confirm is that Blue Origin is the originator of the requested airspace closure.
Blue Origin took to the press to reveal a few statements by saying, "Blue Origin has filed a NOTAM for spaceflight operations this week. It will be taken down when our activity is complete." The company spokesperson in charge of this statement declined to give out any sort of additional details which will leave people more curious than ever. We can say that this NOTAM request falls in line with prior test flights for the New Shepard vehicle. The last time that the New Shepard was tested, the vehicle was able to successfully launch and test the abort system — thus sending the crew capsule rocketing out and away from the vehicle before parachuting safely to the ground for a successful operation.