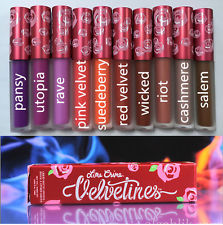 Lime Crime is a cosmetics company known for its cruelty free vegan beauty products.  That ideology would be challenged when the brand decided to expand into China. At this year's National Retail Federation Shop.org Conference in Los Angeles, Lime Crime's Global General Manager, Kim Walls, discussed the company's plan.
One of the most important factors of the strategy is to remain a cruelty-free brand. According to a mandate, cosmetics sold by wholesale in China have to be tested on animals. As a vegan brand, Lime Crime does not participate in animal testing.
A finish that's perfectly you – #Plushies gives a pop of color while letting your natural lips shine thru ✨ Shop NOW at https://t.co/L82fcTZ6My! pic.twitter.com/Dp3yUZF4Zq

— Lime Crime (@limecrime) January 11, 2018
Staying Vegan Friendly
The company's website states that in addition to being cruelty free and 100% vegan. Lime Crime is certified by PETA and The Leaping Bunny Program.
The Leaping Bunny originated within the Coalition for Consumer Information on Cosmetics (CCIC). Eight national animal protection groups, came together to form the internationally recognized organization. They recognize Lime Crime as a vegan and cruelty free company.
PETA, the People for the Ethical Treatment of Animals, also certified Lime Crime as vegan and cruelty free.
In 2010, founder Doe Deere oversaw the reformulation of the Opaque Lipstick line, replacing the beeswax ingredient with synthetic wax. They also discontinued products that contained carmine, a pigment ingredient derived from insects. Two years later, Lime Crime reformulated their Waterproof Eyeshadow Helpers, also replacing beeswax with synthetic wax. That final change made the company fully vegan.
These changes within Lime Crime's practices proves their dedication to being cruelty free and vegan.
New Country New Challenges
Complying to the mandate that their cosmetics would need to be tested to be sold by wholesale in China isn't an option for the cruelty free company.  Especially with their relationships with these animal activist organizations.
Fortunately, the requirement could be avoided if the products are shipped to Chinese consumers directly from the US.
However, that comes with a host of other issues.  From taxation problems, to tariffs, and many other associated costs. Furthermore, it would also involve international returns and  inquiries from customers who cannot speak English. Lime Crime would need to find an alternative to bypass these issues.
Making matters worse, an issue with counterfeit products complicated the situation. According to Walls, a million counterfeit versions of Lime Crime's lip toppers were sold at Chinese marketplaces last year.
Vegan Friendly Loopholes
Partnering with a fashion platform is the company's solution to these problems. Lime Crime chose to partner with Revolve. Revolve is an e-commerce fashion and beauty platform based in Los Angeles. They are a somewhat new company but have obtained massive success within a short amount of time.  Mainly by selling clothing and beauty products from a huge variety of designers and brands.
As the first step in promotion, Lime Crime encouraged people who viewed their social media and website to take a look at Revolve's services.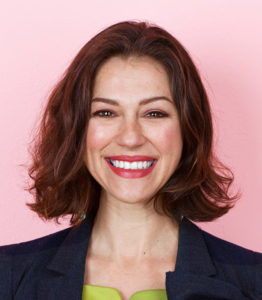 The intended message behind the partnership is clear: Revolve is the only source of legitimate Lime Crime products for Chinese consumers, therefore solving the issue.
Early access to the official launch, two hours in advance for those who were already fans of the brand, drew online attention. Working with social media influencers who consider themselves loyal advocates of the brand has also boosted Lime Crime's success.
Lime Crime's products are now currently listed on Revolve's e-commerce platform, ranging from their new eyeshadow palettes to their popular Velvetine Lipsticks.