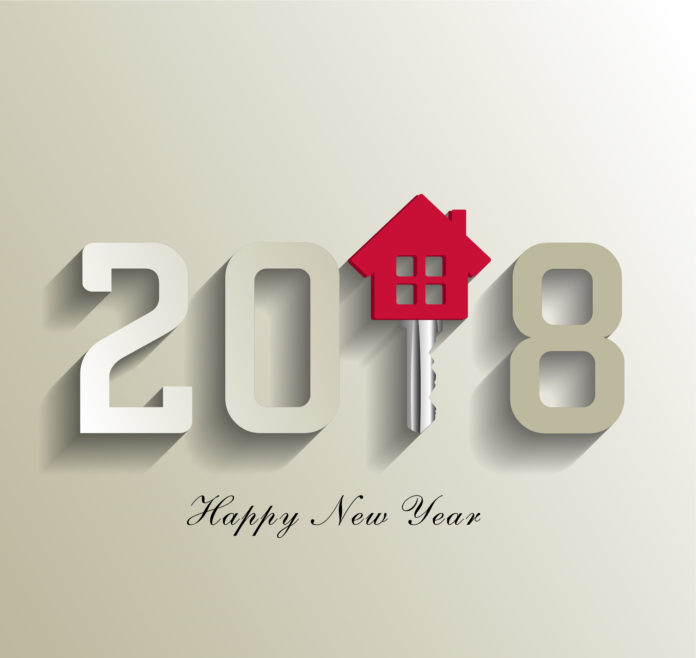 Aloha Construction is one of the leading roofing and siding contractors in Illinois and Southern Wisconsin. The company was founded by Dave Farbaky in 2008 and has been growing ever since. In 2018, Aloha Construction will celebrate their 10 year anniversary, and the company has big plans for the new year. New projects, community engagement, and opportunities to focus on business, employees, and more are all on the horizon in 2018. The new year comes with new professional and personal goals at Aloha Construction!
Professional Goals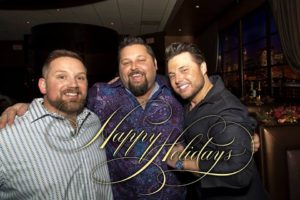 2017 marked a huge milestone for the team at Aloha Construction. The company reached their goal of providing 20,000 homes with roofing and repair services in the state of Illinois. This cemented them as leaders in the industry, but it is still not enough. CEO Dave Farbaky is planning to continue moving forward and looking ahead in 2018.
This year, his professional goals include improving his services even more. In the new year, Aloha Construction is seeking to make their customer service even more helpful and responsive. They will also continue to ensure that all employees are highly trained and up to date on their certificates. Finally, they will continue to work hard and provide honest prices and quality roofing and siding repairs to every customer and homeowner in the area.
In 2018, Aloha Construction is also planning on putting a greater focus on their partner company, Aloha Restoration Co. The branch was relaunched in 2017 and has been doing steady business ever since. Aloha Restoration Co. allows Aloha Construction to better serve their customers by providing services for both indoor and outdoor repairs in their homes.
With 2018 comes a blank slate, and Dave Farbaky is excited to expand Aloha Restoration Co. to more homes and more families. He hopes to continue growing the business alongside Aloha Construction and provide more interior remodels than he did in 2017. Building beautiful kitchens, bathrooms, flooring, and basements is a rewarding job, and the company is looking forward to bringing clean, bright, and happy spaces into homes in 2018!
The final professional goal for 2018 at Aloha Construction is centered around their mission statement. Dave Farbaky and his team are the local roofing and siding contractors you can trust. They strongly believe in putting customers first. These habits have allowed them to build a reputation in the past decade on providing honest prices, high-quality work, and transparent communication with their customers. Due to this, Aloha Construction was honored to receive the Better Business Bureau Torch Award for Marketplace Ethics in 2017! Dave was so inspired by the recognition that he plans to continue working hard in the new year to ensure the integrity of Aloha Construction does not waver.
Personal Goals
For Dave, Aloha Construction was always a family-owned company. Because of this, his personal goals and ambitions for 2018 cannot be separated from the business.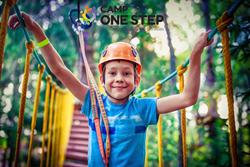 This year, he plans to do even more to give back to the community with Aloha Construction. In 2017, the business did a lot. They sponsored multiple athletic teams like the Bloomington Thunder hockey team, Flying Aces hockey team, Kane County Cougars baseball, and Illinois State University  Athletics. They also partnered with Camp One Step to donate money from every ISU basketball game so children with cancer can enjoy summer camp activities. Additionally, Aloha Construction hosted the Bloomington Boys and Girls Club Youth of the Month outing with their tickets to the Bloomington Thunder game and gifted an amazing VIP Chicago Bulls experience to a child with congenital heart disease and eleven of his friends.
In 2017, Aloha Construction was honored with the Bloomington Thunder Co-Sponsors of the Year award and the Better Business Bureau Torch Award for Marketplace Ethics. Dave responded with his usual humility. He plans to continue working hard and doing what is right for himself, his business, and his community in the new year.
For 2018, the personal goals of Aloha Construction are far-reaching. The company wants to continue being a force for good. To do so, they are always open to feedback and any opportunities you may have to provide great experiences for kids in the community. They plan to continue innovating new ideas and finding fun and creative ways to maintain their standing as a pillar of goodwill in the local area.
One final personal goal at Aloha Construction for 2018 is to ensure fair treatment for all of their employees. At this company, employees are family, and Dave is clear that they will always be treated as such. They receive training to move up in the company, and opportunities to grow into six-figure salaries. In true Hawaiian spirit, Dave takes his top performers to a week-long resort vacation in Maui to rest and relax for a new year. His personal life and values are clear in all aspects of Dave's life, and he plans to ensure his priorities are reflected in Aloha Construction policies in 2018.
Aloha Construction in 2018
In 2018, Aloha Construction is committed to reaching their professional and personal goals. The company plans to continue working hard for the Illinois and Wisconsin communities that they have been proud to serve for the past ten years. 2018 marks the first decade of business for this family-owned business, and they are excited to reach the milestone! Ten years of honest, high-quality, and hard work make Aloha Construction a top name in the industry. Their commitment to giving back to the community was clear in 2017 and will continue into the new year with sports sponsorships, giveaways, and events for children in need.
Aloha Construction is ready for the new year. They will continue to thrive and grow with you by their side. Thank you for making 2017 an unforgettable year, and we can't wait to see what 2018 brings! Everyone here at Aloha Construction wishes you a happy and healthy new year, and we hope to see you in our offices soon!