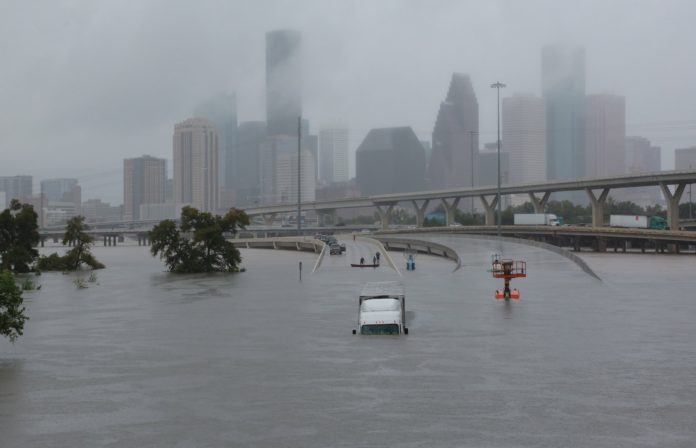 Hurricane Harvey was one of the most powerful storms ever to hit southern Texas, affecting more than 13 million people and 135,000 homes. Though the effects of the storm have been devastating for Houston and surrounding southeastern Texas, the outpouring of support from people and businesses around the country has been truly inspiring, reminding us that in times of great need, you can always count on Americans to come together and support one another.
One Texas company that's helping the community rebuild after Harvey is Stream Energy, a top energy, and home services provider based in Dallas. In September, the company announced a series of measures intended to help the community heal and rebuild. These measures included a $25,000 donation to the American Red Cross and the forgiveness of late fees on recent energy invoices.
In addition, Stream has remained committed to assisting its direct sales community. Stream's business model has long relied upon dedicated sellers, known as Independent Associates, to help spread the word and attract new customers to the company's home and wireless services. Independent Associates can earn income, bonuses, free service, and other perks for referring new business, and now they're receiving a helping hand to recover from the devastation of Hurricane Harvey.
Following the storm, a crowdfunding campaign was started to provide aid to Independent Associates in the affected region, and Stream Energy announced that it would match all donations to the campaign up to $25,000. In addition, the company closely monitored the relief efforts and accepted donations on behalf of the Red Cross in order to assist in the ongoing recovery and help restore southeastern Texas to its former glory. It was a personal mission for Stream, as many of the company's executives, employees, and Associates hail from this region.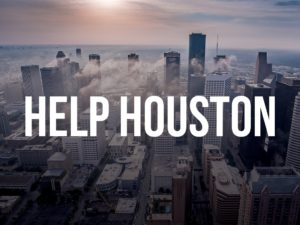 Recovering from Harvey
Although Dallas is located approximately 240 miles north of Houston, the damage from Harvey has affected people all throughout the Lone Star State, and the Houston area is home to tens of thousands of Stream's users, relatives, and Associates. For the company, it was essential to step out and assist with the recovery. This meant—among other things—providing as much financial assistance as possible.
With more than $200 billion worth of damage, Harvey has surpassed Katrina to become the costliest tropical cyclone ever recorded. Thousands lost their homes, more than a million lost their vehicles, and millions more are still working to restore some semblance of their previous lives. The severe damage to local oil refineries is also taking a toll on the local economy, and will likely continue to do so for quite some time. It's likely to take years to fully recover from the storm, and even then, local residents will forever carry with them the traumatic memory of one of the region's most powerful natural disasters.
But despite all of the bad that came from this event, you can't help but witness a great deal of good. People from all over the world have come together to raise money and rebuild, and more than 17,000 brave rescues have served as reminders of people's unified strength in the face of peril. The local and national business communities have eagerly lent a helping hand, with companies like Stream Energy providing a lifeline in people's time of need.
About Stream Energy
Though based in the Dallas area, Steam's reach spans far and wide. Their energy services are available in states like Georgia, Pennsylvania, New York, New Jersey, and even Washington D.C., and they're constantly entering new markets. The company's mobile and home services are available nationwide, and anyone can take advantage of their direct sales program for additional income.

Having generated more than $8 billion in revenue since being founded in 2005, Stream is one of the fastest-growing direct-selling companies in the nation (https://www.dallasnews.com/business/real-estate/2017/05/22/stream-energy-sets-shop-new-addison-hq). One of the key factors that set them apart from other direct sales providers is that their associates can earn money without personal risk or investment. There's no inventory to purchase and store; it's all about earning referrals for the company's services.
But whereas some service providers will offer a one-time referral fee for new business, Stream Energy provides its associates with ongoing referral income for each new customer who signs up. These perks are valid for new energy customers, wireless customers, and home service customers. The company has a wide range of services to choose from, including smart home accessibility, digital voice services, wireless phone plans, and roadside assistance. There's even a Virtual MD service, where members can be virtually connected to healthcare professionals without having to make appointments or wait in line at a doctor's office.
The company's unique business model has proven remarkably effective. Over the past decade, Stream Energy has received more than two dozen major awards and accolades, including recognition in the Direct Selling Association Top 20, the Direct Selling News Global 100 List, and the Inc 500 Fastest Growing Companies List. The company and its leaders have received the Dallas Business Journal CFO of the Year Award, the Direct Selling Association's Code of Ethics Award, and the Greater Dallas Chamber of Commerce Momentum Award. The company has also received an A+ rating from the Better Business Bureau (BBB).
As a business, Stream has long been committed to empowering people as opposed to just selling a product or service. This commitment is made evident through the company's annual Ignition convention and Women of Power retreats, and also through its response to emergencies like Hurricane Harvey. In 2012, the company was even named a top philanthropic donor by the Philadelphia Business Journal. It's refreshing to know that there are companies like Stream Energy that put people before profits.