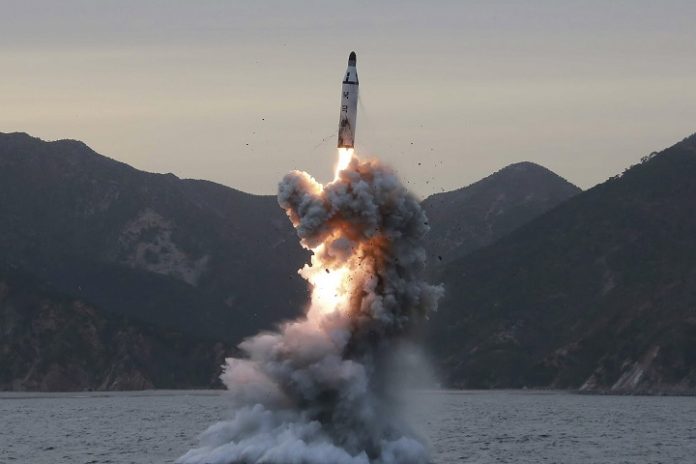 China has opposed North Korea's missile launch activities for being in violation of the UN Security Council resolutions and has asked Pyongyang to stop violating the resolutions.
In a statement Foreign Ministry spokesperson Geng Shuang said that China opposes North Korea for breaching the UNSC resolutions by conducting missile launch activities. In the statement China has also urged North Korea to stop and create needed conditions for the resumption of talks on peace and denuclearization on the Korean peninsula.
Following the intercontinental missile launch, confirmed as successful by North Korea, Geng said Beijing has been following the event closely.
The spokesperson stressed that the UNSC (whose rotating presidency was assumed by China on Monday) resolutions "have clear rules on North Korea`s ballistic missile technology and activities of (ballistic missile) launches".
Geng underlined China`s stance saying that the situation on the Korean peninsula is "delicate and complex", which is why he reiterated Beijing`s request to all parties involved to show moderation and avoid all actions which may further escalate tensions.
North Korean state broadcaster KCTV said on Tuesday that the new missile, Hwasong-14, is capable of striking anywhere in the world.