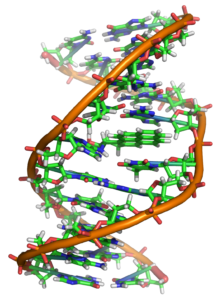 A new study in America has identified that the people of Indiana have a natural way of preventing Type 2 diabetes. The researchers found out that the resistance is being caused by a rare genetic mutation. The condition is causing an extended lifespan of the people living in the state. The new study has been considered as a breakthrough when it comes to cellular aging. At the same time, the study that was published last week on Wednesday will be crucial in establishing new therapies when dealing with chronic illnesses. The research was published in the journal Sciences Advances. The study is expected to be followed by a follow-up to try and replicate the same results. The lead authors said that they would also continue with the study to find out the effect of the mutation on obese people. In most cases, obese people are resistant to insulin, and this makes them likely targets for the Type 2 diabetes.
However, the scientists announced that the success of the study is based on a discovery of a protein known as plasminogen activator inhibitor. For starters, this is a protein that plays a crucial role in blood clotting. However, this is not the first time that the mutation has been recorded. As back as 1991, scientists in the area were able to identify the mutation in a farming community located in Berne, Indiana. It's believed that more than five percent of the people living in the area has the mutation. For an extended period, scientists around the world have speculated that there might be a relationship between the plasminogen activator inhibitor and aging. The study was carried out using genetically modified rats. The rodents had been engineered to produce more levels of the Plasminogen activator inhibitor. As a result, the lead scientist, Dr. Douglas Vaughan said that they discovered that the rodents aged very quickly.
This included dying of heart attacks early as well as having a bald. This is the same outcome for the people who have high levels of the protein in their blood. They are exposed to the type two diabetes at an early age. Other than diabetes, they experience cardiovascular diseases and metabolic functions at a young age. The study was carried out by a group of 40 researchers. At the same time, 177 people in the Indiana community participated in the study. The research included ultrasounds to the hearts of the participants, drawing their blood as well as examining heart function.