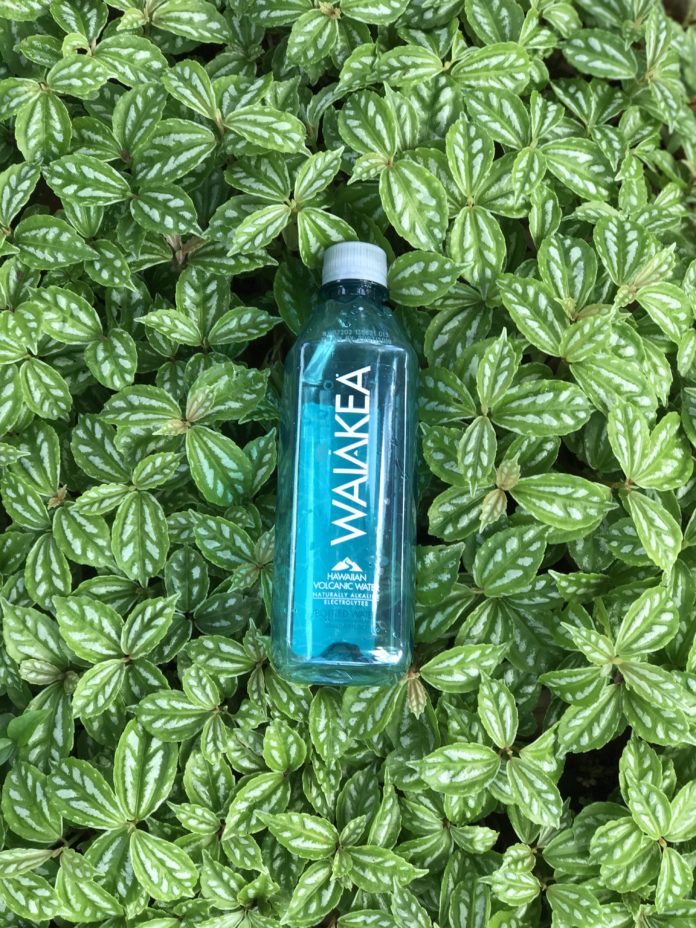 Waiakea, Inc. burst on to the scene only a few short years ago, but in that time they have already separated themselves in a very crowded and competitive bottled water market. What set Waiakea Hawaiian Volcanic Water apart from the rest of those selling bottled water was the way the water tasted, how it was naturally purified, and how the company gives back to those less fortunate.
Not resting on those morals, the company is once again making headlines because in addition to expanding their already impressive environmental initiatives, they have recently developed a brand-new fully-degradable plastic water bottle that the CEO of the company feels will change the industry.
Yet Another Groundbreaking Waiakea Water Achievement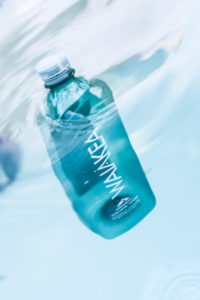 Waiakea, Inc. has been setting, reaching, and surpassing goals they set for the company ever since their inception in 2012. The company is huge on giving to those less fortunate, but lately they have been focusing their efforts on improving the planet we all share. While Waiakea Water already has a system in place to provide less fortunate countries water each time a bottle of the volcanic water is sold, today they are focusing efforts on making the planet sustainable for future generations. This year, Waiakea Water is ready to release the very first 100% recyclable and fully degradable plastic bottle. This should help the company to take a huge leap towards their goal to be totally sustainable.
Developing a Winning Success Formula
Although Waiakea Water already is an award-winning beverage, they wanted to improve on the products they offer by changing the construction of the bottle itself. By teaming with TimePlast, they have been able to create the only patented additive for nano-degradation of plastic that exists in the world today. This is no small accomplishment, as millions of plastic bottles are being produced each day just like they have been for decades, someone was eventually going to have to change the game. Once Waiakea Water releases their new fully-degradable bottles, the rest of the bottling companies will certainly have to stop and take notice. The new Waiakea Water bottles are going to degrade 97 percent faster than any other plastic bottle on the market right now.
The True Sign of a Leader
It is one thing to have the best tasting bottled water, it is another to want to take that success and contribute in a way that everyone on the planet will benefit. By changing the composition of the plastic bottle, it will only be a matter of time before other bottle manufactures will have to analyze their production efforts and start planning for changes. Once the real impact of fully-degradable bottles reaches the masses, the world will not only expect a change, they will start demanding it from the companies they patronize. Waiakea Water is not only at the forefront of these efforts, they are leaving the rest of the industry in the dust. By making their water bottles fully-degradable, Waiakea Water is not compromising past efforts, all their plastic bottles will still be fully recyclable, allowing sustainable waste management to finally become a reality.
The Need for Someone to Make a Change
It is one thing to recognize a change is needed, it is another to take swift action and change the way an industry addresses this problem. Those campaigns about recycling plastic water bottles or using less plastic by buying recyclable containers doesn't work in a world where you can buy those water bottles just about everywhere. Waiakea Water realized that regular plastic bottles take 1,500 years to biodegrade, leaving a giant ecological footprint that generations from now will have to address. With the help of TimePlast, Waiakea Water is going to accelerate the degradation process so that those plastic bottles that used to take 1,500 years to degrade will now be gone in around 15 years. That is a huge change in how big of a footprint this world will leave for generations in the future.
The Continuing Efforts of a Successful CEO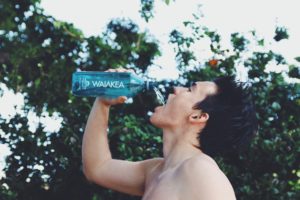 When the CEO of Waiakea Water says his company is going to change the world, you can trust what Ray Emmons says. Emmons says that Waiakea Water will be the first company to use such an additive in the bottling process, bottles that are already made of all post-recycled bottles. What Emmons discovered was that in order to build a better water bottle for his brand, you had to understand the chemical composition of traditional plastic bottles. By developing less complicated links within the chemical bonds of the plastic, the bonds can break down and degrade significantly faster. Emmons says creating a smaller ecological footprint falls in line with the efforts of his brand to make the world a better place for everyone to live.
Continuing to Make the World a Better Place
Emmons has made it clear that by reducing the lifespan of the plastic water bottle that it will have a positive impact on generations well into the future. But what is Emmons and Waiakea Water doing for those suffering today? Even back when the company was first starting out in the water business back in 2012, efforts were already underway to help those less fortunate. The company would send representative to travel to parts of the world where water is a premium, and teach them about water conservation. Drinking ethically is part of the company slogan, and although the company helps those in need in Hawaii, today they are contributing fresh water around the world to various countries. Over three percent of Waiakea Water's revenue goes to local community programs to help those less fortunate.
In addition to being one of the fastest growing companies in America, for each bottle of water purchased, Waiakea Water now donates a weeks supply of clean water to those in need all over the world. The company is also parented with Pump Aid, helping to transform the lives of thousands who do not have access to clean water to survive.
It may have taken Waiakea Water over 1,200 experiments to develop the formula for a fully-degradable bottle, but that persistence to excellence is just another way the company is going to have a positive impact on the world.