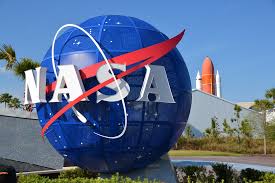 Exciting news was recently announced in the field of space exploration as NASA named the two finalists for its latest billion-dollar robotic space mission. Part of the space agency's New Frontiers program, the latest mission is tentatively scheduled to launch in 2025, and the two finalists now have until January 2019 to refine their pitches in hopes that NASA will choose to fund their specific project. The final two candidates were chosen from a field of 12 and will now face off head-to-head in a bid to earn the $1 billion funding.
One of the two candidates, named CAESAR or Comet Astrobiology Exploration Sample Return, plans to fly to the comet 67P/Churyumov-Gerasimenko to collect samples of its nucleus and return them to Earth. The second candidate, Dragonfly, would use a semi-autonomous quad-copter to explore the surface of Titan, Saturn's largest moon, which is home to a unique landscape of liquid methane lakes and rivers that somewhat resembles Earth.
CAESAR is headed by Prof. Steven Squyres, who serves as a planetary scientist at Cornell University and has long been in charge of the Opportunity and Spirit rovers exploring Mars. Dragonfly is also headed by a planetary scientist, in this case, Prof. Elizabeth 'Zibi' Turtle from Johns Hopkins University's Applied Physics Laboratory (APL). If Dragonfly is chosen the winner, the mission will be run out of APL, whereas CAESAR would be operated from NASA's Goddard Space Flight Center.
Although comet 67P/Churyumov-Gerasimenko has previously been explored by the European Space Agency, CAESAR would still do something never done before by capturing volatile ices and dust from a comet's interior. The work previously done by the European Space Agency in mapping the comet's surface would provide invaluable help to CAESAR in allowing it to determine the best spots for sampling. Unfortunately, scientists would have to wait man years to actually test the samples, as the mission wouldn't return to Earth until 2038.
Dragonfly's mission would be split between exploring the air and ground on Titan in an effort to hopefully learn more about how life formed on Earth. Titan's hydrocarbon seas are thought to contain unique amino acids and other compounds that potentially make it a good place to test ideas about how life formed on our planet. The quad-copter would be designed to last for at least a few years to allow scientists plenty of time for testing, but like CAESAR, the results wouldn't be available for many years as the mission wouldn't even reach Titan until 2034.
In choosing Dragonfly and CAESAR, NASA disappointed many planetary scientists who hoped the agency who return to Venus. In fact, three of the 12 candidates had designs on a mission to Venus, but it wasn't to be. Nonetheless, the final two candidates definitely seem deserving and it will be fascinating to see which of the two ends up being chosen for the next New Frontiers mission.