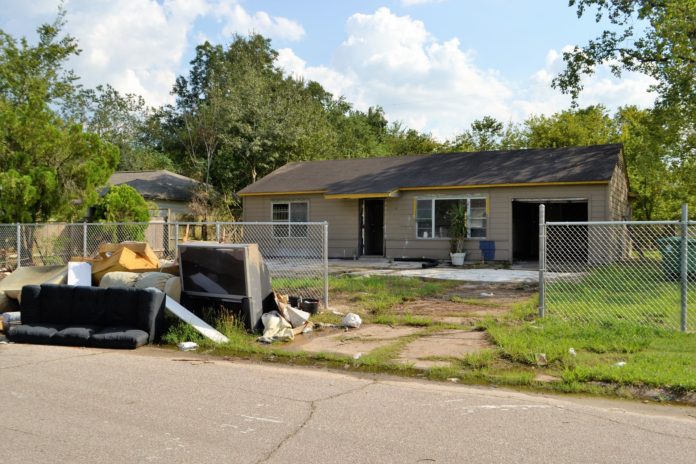 Even though Hurricane Harvey is no longer featured on the evening news, the region affected by this horrible natural disaster is still in great need of help in terms of cleaning up and rebuilding the communities. In order to do their part, U.S. Money Reserve partnered with Austin Disaster Relief Network (ADRN) this past September to help raise funds that would go toward the work that ADRN has been doing in Texas. The fundraising initiative lasted through the month of September, culminating with U.S. Money Reserve doubling all donations made through its YouCaring page. In total, U.S. Money Reserve raised $219,622 in donations for Hurricane Harvey victims.
Entering this partnership was an easy decision for U.S. Money Reserve. The company, originally founded in Austin, Texas, was greatly affected by the devastating storm that swept through the Texas Gulf Coast Region. In addition to the staff working at the headquarters, staff at offices in Houston, Beaumont and Lumberton were affected by the storm as well.
Recovering from Hurricane Harvey
Hurricane Harvey is considered to be one of the most damaging natural disasters in U.S history. The hurricane claimed the lives of 82 people, and thousands were forced to flee their homes, leaving everything they own behind. Many are still not able to return to their homes because of the damage caused by the storm. Over 700,000 people were forced to register with the Federal Emergency Management Agency in order to get necessary supplies. The storm caused over $180 billion in damage, and the cleanup after the storm is still ongoing. Storm debris can still be found in many areas around the state.
The problems caused by Hurricane Harvey are not limited to damage in property. Almost 800 wastewater treatment facilities were flooded during the days the storm raged in the state, spreading sewage and toxic chemicals into urban areas. Because of that, disease also spread, affecting the health of thousands of people.
ADRN has been one of the many nonprofit organizations that responded and came to help out in the difficult times after the Hurricane Harvey. Its main mission is to assist affected families through their Disaster Relief Shepherd program. Services include everything from financial aid to temporary shelter, emotional counseling and cleanup deployment to the affected areas. Its work is fully dependent on volunteer work and donations.
About U.S. Money Reserve
U.S. Money Reserve was founded in 2001 by gold market veterans who aimed to provide high-quality advice to customers for their precious metal coin purchases, and the company has really delivered on that promise. Today, more than 400,000 customers have relied on the expertise and knowledge of the staff at U.S. Money Reserve.
Customer satisfaction is a priority at U.S. Money Reserve. Therefore, the company offers a unique BuyBack Guarantee to their customers and makes sure every customer receives a one-on-one consultation when they call. Each consultation is tailored to the goals and financial objectives of the customer.
U.S. Money Reserve strives to offer only the best precious metal coins to its customers. All coins bought at U.S. Money Reserve come from highly reputable mints, including the United States Mint and the Perth Mint. Each government-issued coin from U.S. Money Reserve has the full backing of its sovereign nation for its content, weight and purity.
U.S. Money Reserve is the only gold company led by a former U.S. Mint Director, Philip N. Diehl. During his tenure, Diehl was responsible for a dramatic turnaround at the U.S. Mint and oversaw the launch of its e-commerce site. For its work in the gold market, U.S. Money Reserve is rated "AAA" by the Business Consumer Alliance, which indicates that consumers can trust that all business practices are ethical and reliable.