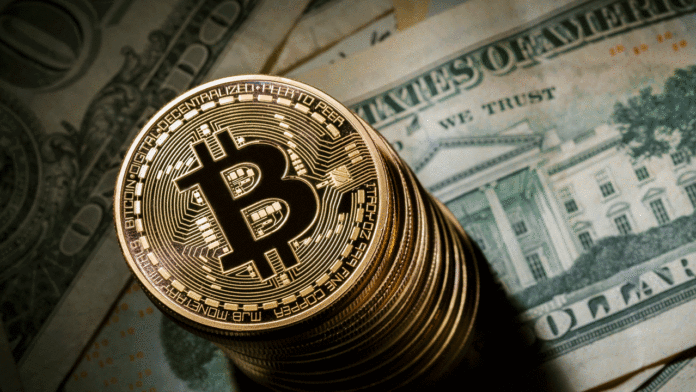 Daniel Mark Harrison is not only versatile, but endlessly excels in his versatility. Though he is known primarily as an entrepreneur, he is also a successful author, investor, and media expert. Harrison is the current CEO of Daniel Mark Harrison & Co., a firm based in Singapore, Bangkok and Hong Kong. He manages the company and grows the assets of his family.
Besides heading his family business, Harrison is also a managing partner for Monkey Capital, a blockchain funding institution. Monkey Capital is a firm dedicated to delivering. This is made clear from the quality of operations that it carries out. All employees work together in teams and have excellent skills and team spirit that push the company forward. Monkey Capital is also known for coming up with innovative projects. The company invests in supply contracts for SpaceX and blockchain systems. It recently made history when it became the first ICO to sell pre-ICO options. The massive success of the company give it a high position in the market and has led to global recognition.
In several of the interviews that Daniel Mark Harrison has given, many of the interviewers commend his work ethic, personal successes, and the successes of Monkey Capital. In a radio interview with Chris Waltzek, Waltzek even gave the company a six star rating–out of five.
Apart from his entrepreneurial ventures, Daniel Mark Harrison also shines in the field of journalism, and is an establish author, writer, and media expert. His work has featured in both print and online, for such publications as Forbes, Portfolio Magazine, and the Wall Street Journal, among many others. He has given interviews and had appearances on Reuters, Bloomberg, and CNN. Despite being based in Singapore, Harrison remains connected with the entire world.
Harrison writes for CoinSpeaker, and many of his articles have garnered a wide readership. Those interested in Bitcoin and Altcoin make up most of the website's readers, and the site has gained popularity among professionals. It has more than 200,000 new visitors a month. "The End of CoinDesk's Proxy Index" is one of his stories that gained a large following and made a very significant impact, prompting CoinDesk to change their listing. Along with contributing articles, Harrison also manages CoinSpeaker's editorial team and made significant contributions in the planning of the site.
Before CoinSpeaker, Daniel Mark Harrison wrote and published for Marx Rand. The publication's primary focus is general news and exploring different perspectives from around the world. Harrison served as the Editor-in-Chief, and during his time the publication broke many significant stories.
Daniel Mark Harrison's academic achievements are also quite remarkable. He came up with the concept of factory banking, which is now the most used value configuration model. Many firms that conduct internet transactions use this model since it is convenient and comfortable. He continues to work on other models, such as a market evaluating the model that aims to challenge the free market economy pricing model.
Harrison is also an avid volunteer who does not shy away from lending a helping hand to those who need it. Despite his many responsibilities, he has also managed to step in a columnist on BNET.com; he has worked as a reporter in Index Universe New York and also as a senior writer in US Finance Journals. Harrison's success is not only in business, but can be seen his various endeavors. His passion to follow through on everything he puts his mind to drives him to do well in all he pursues. Through his success and strong writing ability, Harrison can encourage other entrepreneurs through their journey in the business world.
Daniel Mark has persevered in so many endeavors that have made his career one laden with success and experience. His record is impressive, and his recipe for success works great. Throughout his life, he has shown dedication and commitment in the various capacities that he has served.
What is Daniel Mark Harrison's Strategy for Success?
• Motivation
Many entrepreneurs face significant challenges at the beginning of their career that often lead to them giving up. To succeed in any venture, you have to be dedicated. Through his passion and motivation to succeed, Harrison has made remarkable achievements that the world can see and learn from.
• Innovation
It is not enough to follow the rules. Harrison is an innovative entrepreneur who encourages people to think outside the box and devise new and efficient ways of moving forward.
• Competition
If you are offering the same service as someone else, you have to prove you are better. Being competitive in the world of business is essential to the success of the firm. Daniel Mark has competed time and again against many entrepreneurs, and the outcomes are proof that competition can breed success.
• Growth prediction
Harrison immerses himself in various fields to stay informed. He is always familiarizing himself with new technologies and different industries to help inform his decisions. Through this, he can predict the growth in various markets which makes him a brilliant investor.